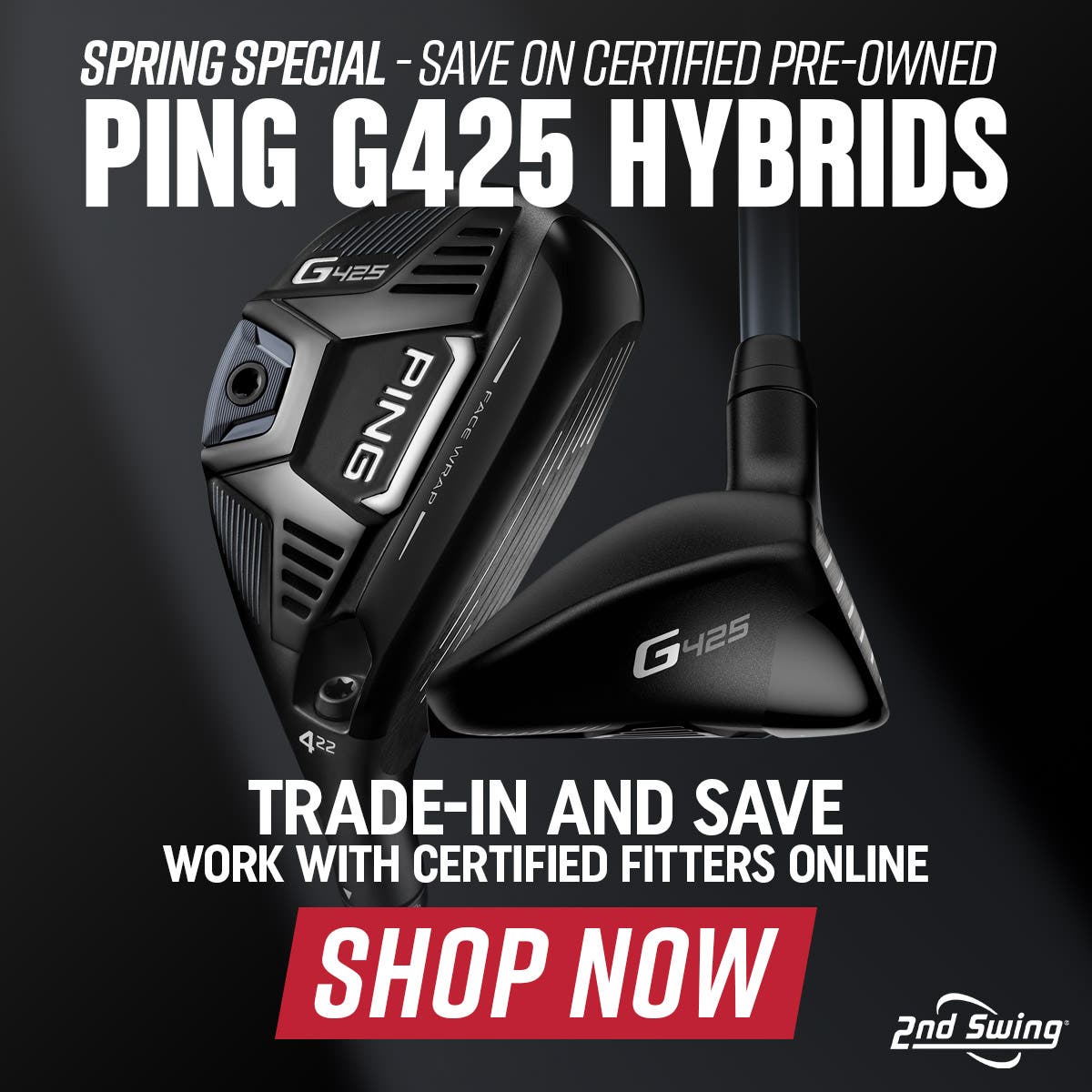 The Stand Out Features of the PING G425 Hybrids
May 10, 2023
Michael Geiger
2nd Swing Product Specialist
The PING G425 hybrids are some of the most advanced and versatile clubs on the market today, and they're available now at 2nd Swing Golf. With advanced technology and innovative design, these hybrids offer golfers of all skill levels the opportunity to improve their game and elevate their performance on the course.
One of the standout features of the G425 hybrids is the club's multi-material construction. This design incorporates a high-strength face and a streamlined, aerodynamic shape to maximize ball speed and consistency on every swing. The clubhead is also engineered to optimize weight distribution and the center of gravity, allowing golfers to achieve optimal ball flight and distance with every shot.
But the benefits of the G425 hybrids go beyond just distance and accuracy. These clubs are also designed with forgiveness in mind. The club's high MOI (moment of inertia) and strategically placed tungsten weighting make it easier to maintain consistency on off-center hits, resulting in more consistent and reliable performance from any lie.
Another key advantage of the G425 hybrids is their versatility. These clubs are engineered to perform equally well from the fairway, rough, and even out of bunkers. The club's unique sole design and shaping make it easy to get the ball in the air and maintain control and accuracy, regardless of the lie or conditions.
Of course, the G425 hybrids are not just about performance and technology. These clubs also offer golfers a sleek and modern look that is sure to turn heads on the course. The club's clean lines and matte finish are both visually striking and functional, minimizing glare and distractions for the golfer.
Overall, the PING G425 hybrids are an outstanding choice for golfers of all skill levels who are looking for a club that offers performance, forgiveness, and versatility in a sleek and modern package. With the G425 hybrids, golfers can take their game to the next level and enjoy more consistent, reliable performance on the course. And with 2nd Swing Golf, you can get your hands on these amazing clubs today!