Skytrak Winter Sale
Explore the ultimate golfing experience with Skytrak this winter at 2nd Swing Golf's exclusive sale! Unleash your potential on the course with cutting-edge technology at unbeatable prices. Elevate your game, enhance your skills, and enjoy great savings on Skytrak simulators. Hurry, limited time offer. Perfect your swing this winter and beyond!
---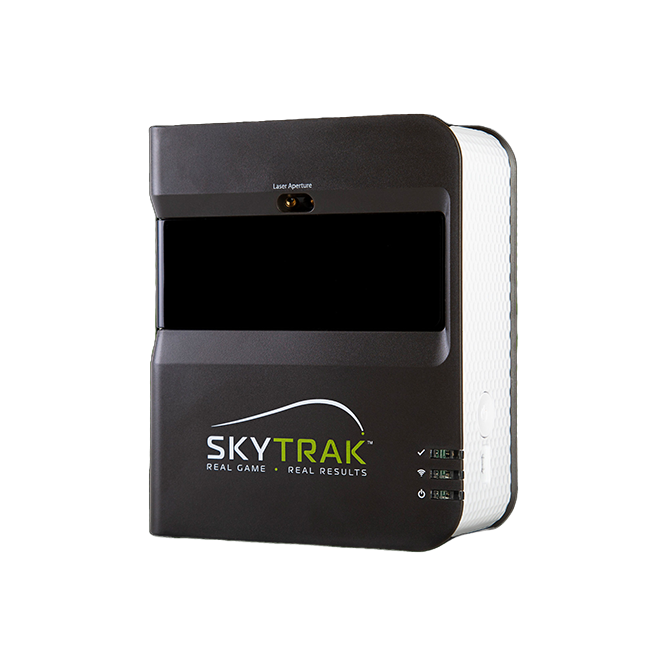 Pick up one of the top launch monitors in golf for a great price.
The SkyTrak uses photometric technology to accurately measure ball flight data, including ball speed, launch angle, backspin, and side spin. It also calculates other key metrics such as carry distance, total distance, and offline distance. The device is compatible with various software and golf simulators, allowing golfers to practice and play virtual rounds from the comfort of their homes. Its compact size and easy setup make it a popular choice for golfers of all skill levels looking to improve their games.
The original SkyTrak changed the game by providing golfers with a premium home golf simulator at a reasonable price. The new SkyTrak+ represents another quantum leap in the simulator space, bringing tour-quality accuracy without sacrificing the company's famously modest price tag. Utilizing both Doppler radar and photometric technology and offering a 40-percent larger hitting area, the SkyTrak+ sits on the cutting edge of home simulator technology. Updated Wi-Fi capabilities, USB-C charging, and an all-new processor allow golfers to integrate their SkyTrak+ with a wide variety of PCs and mobile devices.
There's no better way to practice year-round than with a Skytrak ST+ Pro Studio Package, which includes everything you could possibly need to build your indoor golf simulator setup with a Skytrak ST+ launch monitor. Thanks to a patented easy build frame system, you can go from unboxing to the virtual first tee in less than an hour. Included in your Skytrak ST+ Pro Studio Package is a Skytrak ST+ launch monitor with a protective shield, a net enclosure, various software plan options, hitting mats, an Optoma GT1080 HDR Projector with mount, and a molded rubber ball tray.
Start improving your game from home today with a Skytrak ST+ Pro Studio Package today.