Best Place to Buy Women's Golf Clubs
Historically, the golf industry has primarily catered to men, leading to a lack of options for women golfers in terms of club fitting, club design, and availability of golf apparel. As a result, women golfers may struggle to find clubs that fit their swing and body type, which can impact their overall performance on the course. Furthermore, women golfers may feel excluded from the golfing community due to the lack of inclusivity and representation.
However, in recent years, there has been a push to address these issues and provide more options for women golfers. This has led to the development of women-specific golf clubs, apparel, and accessories, as well as initiatives to increase the participation of women in golf. While progress has been made, there is still room for improvement in terms of affordability and accessibility of these options for all women golfers. Additionally, there is a need for continued efforts to promote inclusivity and representation within the golfing community as a whole.
---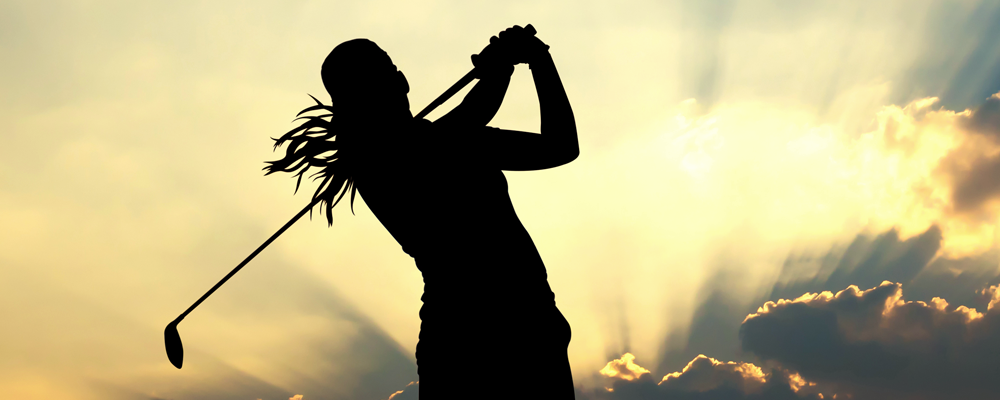 Avid Golfers
2nd Swing Golf understands you are not just playing the sport for leisure; but are committed to improving your game and competing at higher levels. You understand that your golf game requires precision, skill, and accuracy. Having the right golf clubs designed specifically for their unique swing tendencies is an essential component of a successful game.
Expert fitting services: When you purchase golf clubs from 2nd Swing Golf, you can take advantage of our expert fitting services. Our certified fitters will analyze your swing, clubhead speed, and ball flight characteristics to recommend the best club for you and your game. This ensures that you are getting the best equipment for your swing, which can help you improve your accuracy and distance.
Equipment Customization: 2nd Swing Golf provides a wide range of customization options to help you personalize your golf clubs to your liking. You can choose the grip, shaft, length, and weight of your clubs to make them feel comfortable and fit your swing. This ensures that your clubs are tailored to your specific needs, allowing you to play with confidence and ease.
Equipment tailored for your needs: At 2nd Swing Golf, we offer a wide range of golf clubs designed specifically for avid golfers, fit your personal physique, with features such as shorter shafts, lighter weights, and more flexible shafts. By using clubs designed for your game, you can improve your swing mechanics and hit the ball farther and straighter.
If you're an avid golfer looking to improve your game, I strongly recommend considering 2nd Swing Golf for your next golf club purchase. With our award winning fitting process, customization options, wide selection, and competitive pricing, you can be confident that you're getting the best clubs for your game.
Casual Beginner Golfers
For many, golf provides a fun and challenging way to get outdoors, stay active, and socialize with friends. However, for beginner golfers, it can be overwhelming to navigate the world of golf clubs and equipment. That's why it's recommended that beginner golfers should strongly consider starting with complete sets and senior clubs as lighter clubs can help generate more clubhead speed, resulting in greater distance.
Improve Performance: One of the biggest benefits of complete sets and golf clubs is they possess lighter golf shafts. As most beginners swing their clubs at more moderate speeds, that lightness will improve their performance on the course. By using clubs that are designed for your swing and body type, you can increase your accuracy and distance, which can lead to lower scores and a more enjoyable golfing experience.
Increase Confidence: Golf can be a challenging sport, particularly for beginners. Having clubs that fit you properly can give you the confidence to take on new challenges and improve your skills.
Save Money: While it may seem like an added expense, getting fit for golf clubs can actually save you money in the long run. By using clubs that are tailored to your swing, you can avoid having to replace clubs that aren't working for you and invest in clubs that will last for years to come.
Getting fit for complete sets or senior clubs is a crucial step for beginner or casual golfers. These clubs can improve performance, increase confidence, and save money in the long run. By taking the time to get fit, women golfers can enjoy the game to its fullest and make the most of their time on the course.
---
Steps

Condition:

Dexterity:

Driver Distance:

Direction:

score:
What condition Driver are you looking for?
Select desired driver condition
New

Brand new, never used.

Used

Pre-Swung
What is your club dexterity?
What is the golf dexterity you are shopping for?
Left

Right
How far can you hit the ball with a driver?
What is the typical distance you hit your driver?
180 Yards

180-215 Yards

215-250 Yards

250-280 Yards

280+ yards
What is your desired ball Flight?
What directional bias do you want built into your driver ?
Draw

A driver that helps the ball draw more

Straight

A driver that helps hit the ball straight

Fade

A driver that has a built in fade bias
What is your Typical Score?
What is your golf handicap?
Index +2 or better

Index +1 to 4

Index 5 to 10

Index 11-16

Index 17-22

Index 23 or more
Women's Golf Product Insights
Top Women's Golf Equipment Categories

<LPGA Banner that ideally will eventually click to a series that we do>
---
Find Women's Golf Club Retailer Near You