Minneapolis Minnesota
Golf Store
A Golf Digest Top 100 Club Fitter
Our Minneapolis golf store is located just north of the University of Minnesota - Minneapolis campus in the Como neighborhood. We are a people business. Being a small and local business, we don't get bogged down in processes that make shopping nearly robotic and procedural like some other shops do. Our philosophy is that assisting the customer always comes first and everything else naturally follows. Come to one of our stores or contact us to learn more. Remember: It's not you, it's your clubs! 2412 East Hennepin Ave Minneapolis, MN 55413 (612) 331-9303 Store Hours: Mon-Fri 10a-6p, Sat 10a-5p, Sun 11a-5p

Store Photos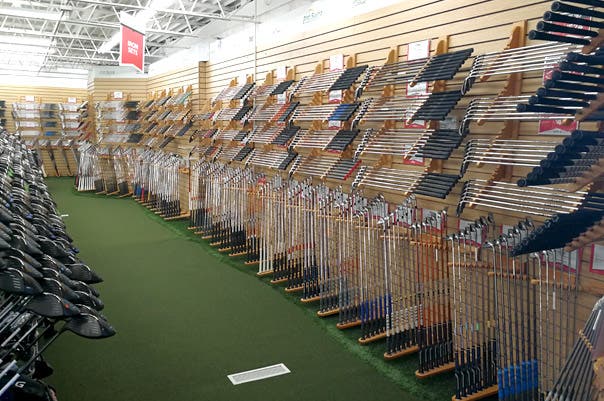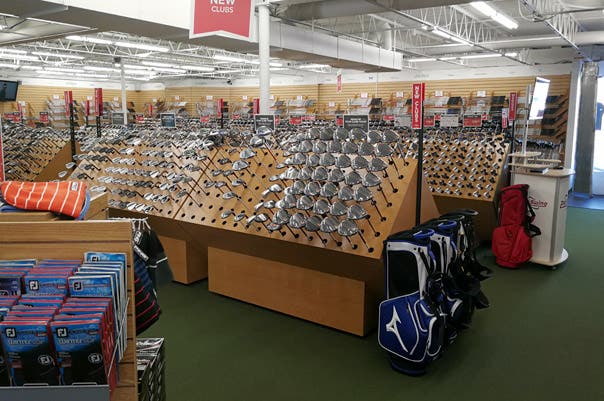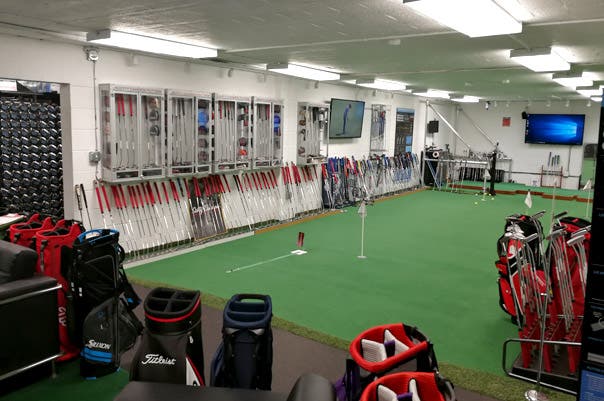 About Us
Our small business opened during Masters week in 2007 with two stores in the Twin Cities area, one in Minneapolis and one in Minnetonka, to serve the area's devout population of golfers. Since opening both Twin Cities locations, we have expanded to Arizona, Delaware, and Maryland. Throughout every day of our operation, our goal has been to exceed customer expectations. To do this, we are proud to offer the largest selection of new and pre-swung golf clubs, award-winning club fittings (free with a purchase), a 30-day play guarantee, and the opportunity to trade-in your old clubs at highest values in the industry. In total, between our online and brick-and-mortar stores, our inventory exceeds 80,000 new and used clubs, with nearly 10,000 of them residing in our Minneapolis store. Golfers are also encouraged to use any of the available high-tech hitting bays to try any of the clubs in stock or go through an award-winning custom fitting. Throughout the company, we have assembled an exceptional group of friendly and knowledgeable staff members and certified club fitters that are motivated to fine tune your game. Collectively, our club fitters in Minneapolis have nearly 70 years of golf experience and education to help provide insight during your fitting. Additionally, our fitters are aided by state-of-the-art fitting technology such as Trackman to dial in key fitting measurements. Our team in Minneapolis has been recognized by Golf Digest as a Top 100 Club Fitter each year since 2013. Golfers can also trade in their old clubs in order to save on their new purchases at 2nd Swing. The 2nd Swing Value Guide offers the highest trade-in value for your old clubs in the industry, guaranteed. Golfers in the Twin Cities area will enjoy all of the services 2nd Swing has to offer. We look forward to working with you! Sincerely, Simon Kallal - 2nd Swing Golf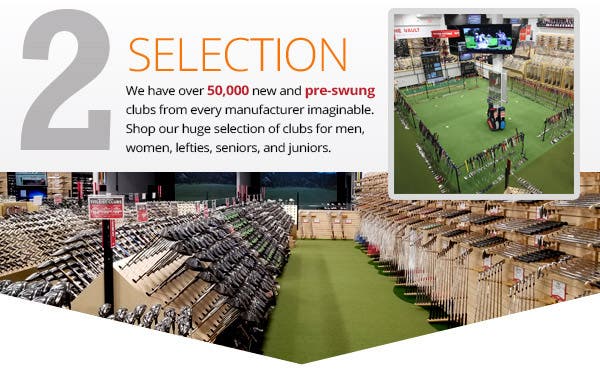 COVID-19 Policy
Mask Recommended In-Store
Now Open For Fitting Appointments & Walk-in Traffic. To get fit for new custom clubs or used clubs,
Schedule a Fitting
appointment. No appointment, no problem. Walk-in customers are welcomed. We encourage everyone to have a specific goal in mind when shopping so that our staff can help as efficiently as possible. Contactless
Curbside Pickup
is available 7 days a week.