Find The Right Putter For Your Golf Game
Get the ball rolling on improving your golf game with a putter from 2nd Swing. Whether you're buying online or in stores we've got a great selection to help you start sinking more putts. Our fitting service will identify your stroke type and find a putter style that works with your game,or, if you know what you need our fitters can customize your selection to give you the best fit club to improve your short game.
---
Steps

Condition:

Dexterity:

Driver Distance:

Direction:

score:
What condition Driver are you looking for?
Select desired driver condition
New

Brand new, never used.

Used

Pre-Swung
What is your club dexterity?
What is the golf dexterity you are shopping for?
Left

Right
How far can you hit the ball with a driver?
What is the typical distance you hit your driver?
180 Yards

180-215 Yards

215-250 Yards

250-280 Yards

280+ yards
What is your desired ball Flight?
What directional bias do you want built into your driver ?
Draw

A driver that helps the ball draw more

Straight

A driver that helps hit the ball straight

Fade

A driver that has a built in fade bias
What is your Typical Score?
What is your golf handicap?
Index +2 or better

Index +1 to 4

Index 5 to 10

Index 11-16

Index 17-22

Index 23 or more
Top Selling Putters By Brand
Shop Putters by Stroke Type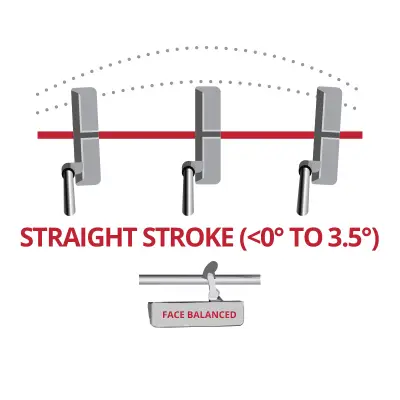 Putters For Straight Stroke Types
Face Balanced Options
Putters For Slight Arc Stroke Types
Mid-Toe Hang Options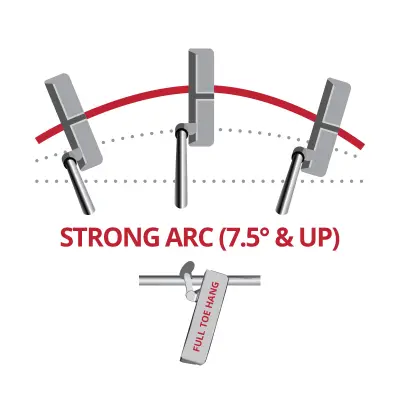 Putters For Strong Arc Stroke Types
Toe Down Hang Options
---
Best Golf Putter Deals
Golf Putter Comparisons & Insights
---