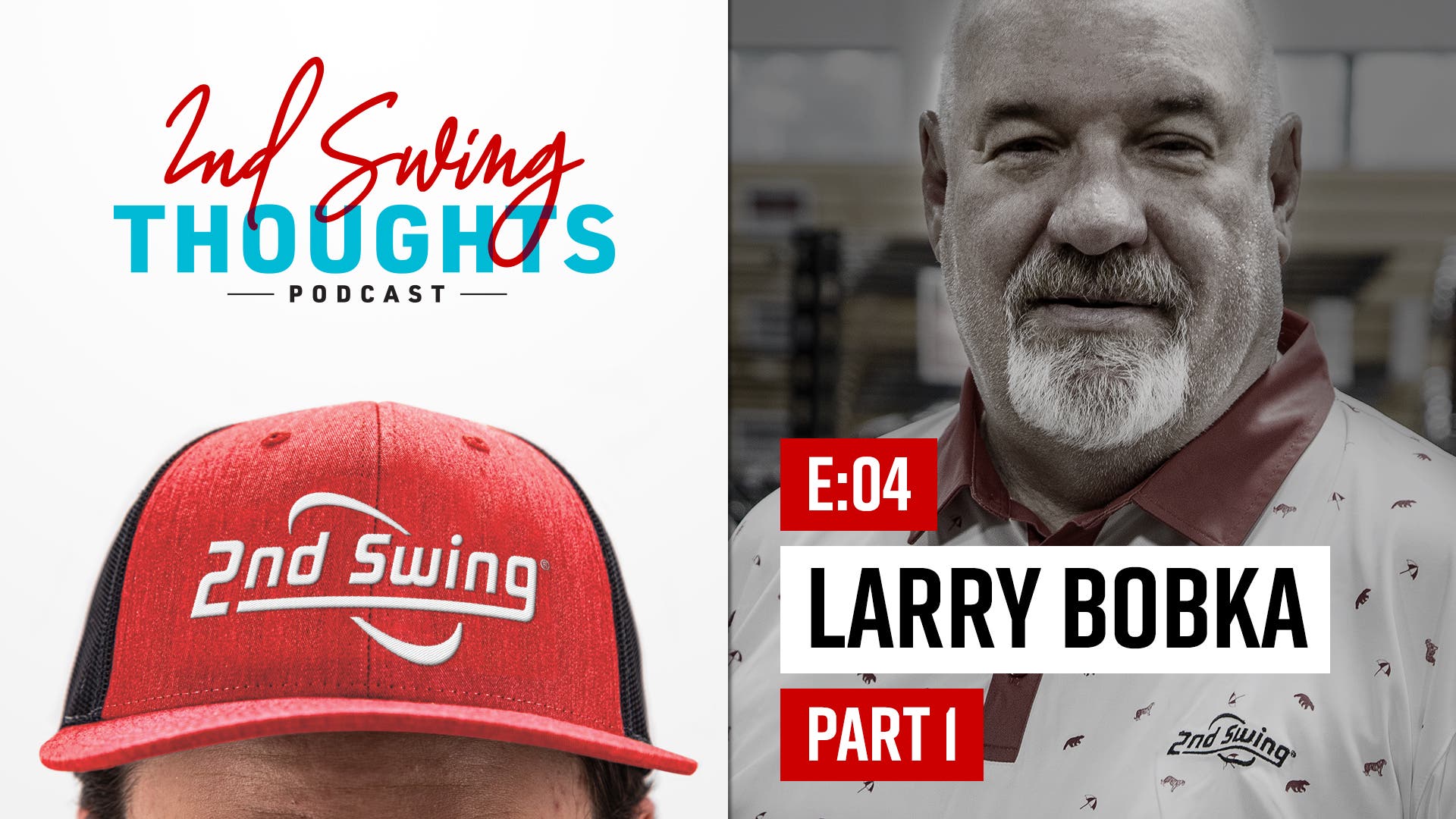 2nd Swing Thoughts Podcast | Episode 4: Larry Bobka (Part 1)
May 10, 2023
The 2nd Swing Thoughts podcast, presented by 2nd Swing Golf, covers anything and everything in golf equipment and club fitting. The 2nd Swing Thoughts will feature experts in the golf industry sharing insights and latest trends in golf clubs and club fittings. 2nd Swing Thoughts will also cover the latest in professional golf.
In the fourth episode of 2nd Swing Thoughts, 2nd Swing's Drew Mahowald is joined by Larry Bobka, a master club fitter at 2nd Swing Golf, to talk about Larry's illustrious career in golf, from working with the best players in the world, to building clubs to now club fitting players of all skill levels. This episode is tagged as Part 1 of many conversations that we will have with Larry on the podcast.
LISTEN ON SPOTIFY, AMAZON, APPLE, or iHEART.
You can also watch on YouTube!